From the Dutch World Broadcaster to Norway, the jazzy journey of Frans Elpsen
Frans Elsen Septet's legacy finds new life through exciting collaboration of music historians, musicians and Podiumkunst.net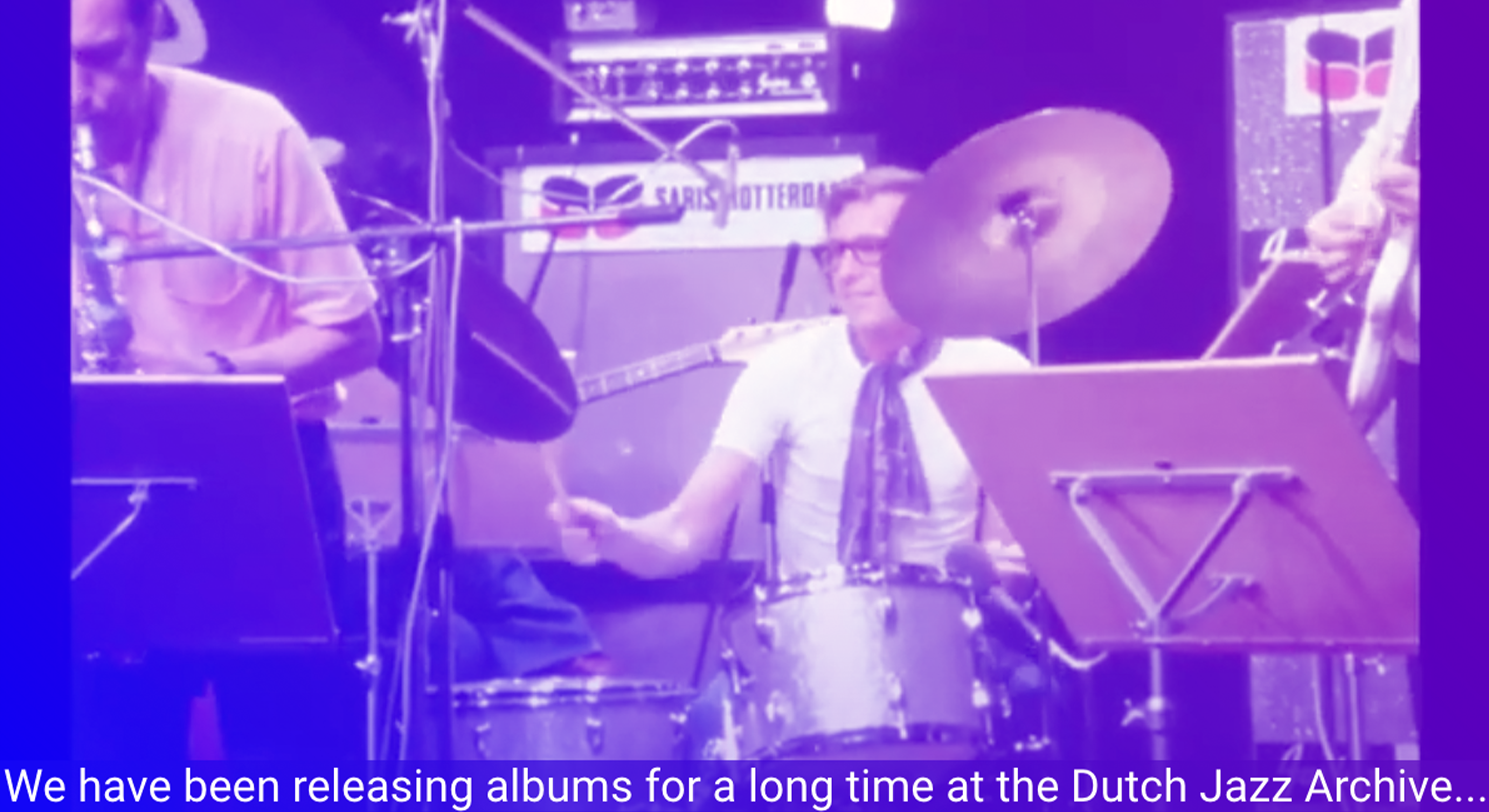 10 March 2022
In 1970 pianist and arranger Frans Elsen went on a trip to Norway. In a cabin, in the middle of nowhere, he worked on his Norwegian Cycle (Noorse Cyclus) of which the titles are named after small towns that Frans visited in Norway. A few years later, in 1973, a studio recording of this Norwegian Cycle was made by the Frans Elsen Septet for the Dutch Radio World Broadcaster in Hilversum. After the world-wide broadcast the tapes with recordings, photos of the studio recordings and parts of the sheet music were stored in various archives and private collections.
Frans Elsen during the recording in the NCRV-studio in Hilversum, 19 May 1972. Beeld en Geluid, Hilversum.
Frank Jochemsen from the Dutch Jazz Archive knew about the existence of these recordings in the Dutch World Broadcaster's archive. For the project Dutch jazz from the world broadcasting archive, supported by Podiumkunst.net, he followed the path of the Norwegian Cycle, dove into archives, and spoke with Frans Elsen's descendents and acquaintances, one of whom being Eric Ineke – the only still-living member of the Frans Elsen Septet.
The Frans Elsen Septet consisted of alto saxophonist Piet Noordijk, trumpeter Eddie Engels, guitarist Wim Overgaauw, bass guitarist Rob Langereis, drummer Eric Ineke, and percussionist Wim van der Beek. Eric Ineke writes about the formation of the Septet in Norway's cd-book. Frans Elsen phoned him up, because "he had written a Norwegian Cycle and he wanted to perform it with a 'hip' group," with Piet Noordijk among others. Tenor saxophonist and flutist Ferdinand Povel and bass guitarist Victor Kaihatu also played in the Septet at certain times.
The cd Norway with the original recordings by the Frans Elsen Septet has now been released (to be ordered here). Frank: "The thing that I found special about it: I've made a project of it where different parties come together. Sound and Vision, the Dutch World Broadcaster, the Dutch Jazz Archive as forerunner with the knowledge and documentation about the archives, and Eric himself. And then there's Stichting Omroep Muziek, where parts of the original arrangements' sheet music used for the recording sessions can be found. This sheet music is used for the concert series that's part of the pilot and which is led by Eric Ineke."
Skåbu sheet music for the studio recording, handwriting Frans Elsen. Stichting Omroep Muziek, Muziekschatten, Hilversum.