Outputs
Software and demos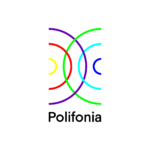 Pitchcontext
A Python Module for Melodic Analysis using Weighted Pitch Context Vectors.
Team: Peter van Kranenburg
The Pitchcontext module offers analytic methods for melodies based on pitch context vectors. For each note in a melody, a weighted pitch context vector is constructed, which can be used for different tasks including melodic reduction, novelty detection, and extracting implied harmony.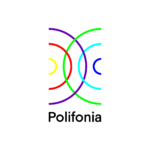 MELODY
Make me a Linked Open Data story
Team: Marilena Daquino, Giulia Renda, Giulia Manganelli, James McDermott, Peter van Kranenburg, Paul Mulholland
MELODY – Make mE a Linked Open Data StorY is a dashboarding system that allows users familiar with Linked Open Data to create web-ready data stories: Access data from any SPARQL endpoint; Select the layout template of your story; Include charts, sections, filters, and descriptions; Preview the final data story while creating it; Embed or export your data story and single charts in several formats; Authenticate with GitHub to create and publish a story on MELODY Stories.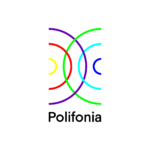 Polifonia Knowledge Extractor
The Polifonia Knowledge Extractor is software that allows the extraction of knowledge from text.
Team: Rocco Tripodi, Arianna Graciotti
The Polifonia Knowledge Extractor is software that allows the extraction of knowledge from text. It uses Abstract Meaning Representation (AMR) to parse sentences into semantic graphs and offers the possibility to search within large AMR graphs banks.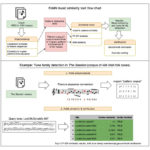 FoNN: FOlk N-gram aNalysis
FoNN is a software component containing tools to analyse monophonic or polyphonic music corpora in MIDI or ABC notation. The FoNN pipeline first converts corpora to feature sequence representation, then extracts n-gram patterns from user-selectable musical features at multiple levels of granularity. After running these pre-processing steps, FoNN's music similarity module can be used to detect local-pattern-based similarity within and between music corpora. FoNN includes three search tools, each of which is highly user-customisable. They are: 1. incipit-based, 2. motif-based (finds frequent similar local patterns between scores), and 3. TF-IDF based (ranks TF-IDF vectors for all pattern occurrences in all scores).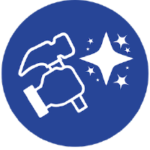 SPARQL Anything
SPARQL Anything is a system for Semantic Web re-engineering that allows users to … query anything with SPARQL
Team: Luigi Asprino, Enrico Daga (lead), Justin Dowdy, Marco Ratta, Paul Mulholland
What should a data integration framework for knowledge engineers look like?
Recent research on Knowledge Graph construction proposes the design of a façade, a notion borrowed from object-oriented software engineering.
This idea is applied to SPARQL Anything, a system that allows querying heterogeneous resources as-if they were in RDF, in plain SPARQL 1.1.
SPARQL Anything supports a wide variety of file formats, from popular ones (CSV, JSON, XML, Spreadsheets) to others that are not supported by alternative solutions (Markdown, YAML, DOCx, Bibtex).
Features include querying Web APIs with high flexibility, parametrised queries, and chaining multiple transformations into complex pipelines.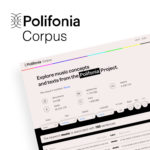 Polifonia Corpus
Online text analysis tool for linguistic interrogation of Polifonia's multilingual diachronic corpus.

Team: Valentina Presutti, Rocco Tripodi, Arianna Graciotti, Marco Grasso
The Polifonia Corpus is a web tool for interrogating the diachronic collection of corpora of the project, focusing on Musical Heritage (MH) and covering Italian, English, French, Spanish, German and Dutch. Natural LanguageProcessing  techniques have been used to process the corpus and produce automatic morphosyntactic, semantic and MH-specific annotations. Custom APIs have been developed and released to enable domain experts, scholars and music professionals to leverage the annotations produced to perform advanced structured queries on the corpus. The available interrogation capabilities overcome the basic keyword-based search, offering the possibility of querying the corpus by taking advantage of the advanced semantic and MH-specific information encoded in the annotation.
Related content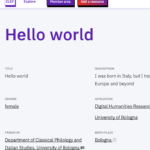 CLEF
CLEF is a lightweight Linked Open Data (LOD) native cataloguing system tailored to small-medium collaborative projects. It offers a web-ready solution for setting up data collection or crowdsourcing campaigns. CLEF is designed to facilitate admin tasks, and to allow collaborators to produce high quality linked open data via user interface, without the burden of understanding what all this fuzz around LOD is about!
LHARP
LHARP is a local method for harmonic similarity that emphasises shared repeated patterns among symbolic chord sequences, to accommodate a wide set of applications. Compared to other methods, the local nature of LHARP enables more explorative studies, as it can unveil and establish links when local harmonic patterns are found repeated in both sequences, while retaining global information to a lesser extent. Here, we demo "The Harmonic Network" — a computational tool allowing users to explore music collections by visualising LHARP (harmonic) similarities among tracks, and interacting with the resulting graph to discover nontrivial relationships among authors, composers, and pieces.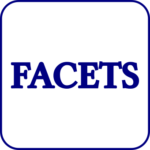 FACETS | DEMO
A search-engine to explore collections of scores.
Team: Tiange Zhu, Philippe Rigaux, Raphaël Fournier-S'niehotta
Related content
Video: an introduction to FACETS pilot
Polifonia pilot FACETS offers solutions for the challenging practice of content-based music retrieval. Pilot leader Raphaël Fournier-S'niehotta explains in the newest video on YouTube how this is helpful with navigating through music libraries.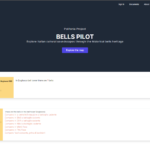 Bellspilot
Explore italian cultural soundscapes through the historical bells heritage
Team: Fabrizio Magnani, Elena Musumeci, Chiara Veninata
Bellspilot is a web app for querying and displaying data relating to the historical bell heritage collected in the framework of Polifonia project. The interface allows users to identify geographical data as the places of production and distribution of the  bells and to retrieve the related sound documents
Related content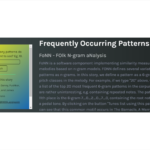 Frequently Occurring Patterns
Team: James McDermott, Abdul Shahid, Danny Diamond
This demo provides an opportunity to explore the patterns discovered in the session dataset using the FoNN tool. FoNN is a software component implementing similarity measures for melodies based on n-gram models. You can find its details in the demo section.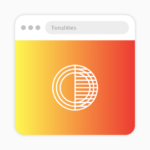 Tonalities
An Online Collaborative Annotation Interface for Music Analysis.
Team: Thomas BOTTINI, Achille DAVY-RIGAUX, Philippe CATHÉ, Christophe GUILLOTEL-NOTHMANN, Adam FILABER, Marco GURRIERI, Antoine LEBRUN, Félix POULLET-PAGÈS
This interface leverages web technologies to grasp how distinct theoretical viewpoints bring to light different, sometimes conflicting musical properties; confront different interpretations; and, ultimately, provide documented and authored analyses of musical pieces. To this end, Tonalities (a) makes use of theoretical models, which (b) can be associated with arbitrary selections on the score and (c) lead to critical analyses through collaborative approaches.
Related content
Explore scores with the new TONALITIES tool
TONALITIES is developing tools for the modal-tonal identification, exploration, and classification of monophonic and polyphonic notated music from the Renaissance to the twentieth century. The TONALITIES pilot just released its first demo, including a video that takes you through the interface step by step!
Video: an introduction to TONALITIES pilot
Polifonia's TONALITIES develops tools for the modal-tonal identification. Pilot leader Christophe Guillotel-Nothmann explains the ambition of the pilot that evolves around musical pattern extractions on our YouTube channel.
Knowledge graph / Ontology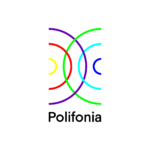 ORGANS KG
The ORGANS Knowledge Graph
Team: Peter van Kranenburg
The ORGANS knowledge graph contains data on c. 2000 Dutch organs of historic importance. The data has been extracted from the Dutch 'Organ Encylopaedia'. It contains information on organs, locations, builders, maintenance and modifications, and stop lists. The knowledge graph uses a temporary vocabulary that will be replaced by the Polifonia Ontology Network in the next version.
Related content
Press release and introductory video to ORGANS pilot 
Recently, the ORGANS pilot released a press statement about its ambitions in order to reach all pipe organ enthusiasts about the upcoming Knowledge Graph on organ history. Also, the stakeholder network video is now on our YouTube channel, in which pilitor leader Peter van Kranenburg explains the work being done in this pilot.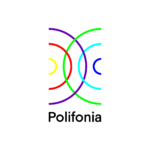 TUNES KG
The TUNES Knowledge Graph
Team: Peter van Kranenburg
The TUNES knowledge graph contains data on c. 68k melodies from various geographic origins (including Dutch, Irish, and German). The knowledge graph contains meta data on the sources of the melodies as well as similarity relations between the melodies. The knowledge graph uses a temporary vocabulary that will be replaced by the Polifonia Ontology Network in the next version.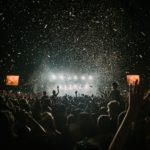 MOZ
Muziekopnamen Zendgemachtigden (Dutch Broadcast Concert Collection)
Team: Mari Wigham, Willem Melder, Govert Brinkmann
The Dutch Broadcast Concert Collection (Dutch name MOZ – Muziekopnamen Zendgemachtigden) contains recordings of concerts intended for broadcast on the Dutch public service broadcasters, and metadata describing the recordings, including related persons.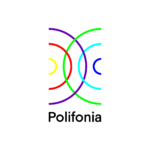 MusicBO Knowledge Graph
The Knowledge Graph about the role of Bologna in the European musical landscape.
Team: Arianna Graciotti, Valentina Carriero, Rocco Tripodi, Eleonora Marzi, Fiorela Ciroku
MusicBO Knowledge Graph stores information about the role of music in the city of Bologna from a historical and social perspective. It aims to satisfy the requirements of MusicBO pilot use case, namely conveying knowledge about music performances in Bologna and encounters between musicians, composers, critics and historians who passed through Bologna.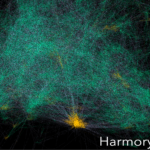 Harmory Knowledge Graph
The Harmonic Memory Knowledge Graph
Team: Jacopo de Berardinis, Andrea Poltronieri, Valentina Presutti, Albert Merono-Penuela
Harmony reuses the Tonal Pitch Space model to project chord progressions into a musically meaningful space. Structural analysis is then used to segment chord sequences into meaningful harmonic structures, which are compared across progressions to reveal common patterns. The Harmory Knowledge Graph is built to establish relationships between patterns based on temporal and similarity links, allowing for the creation of new progressions and unexpected discoveries. The KG currently contains 26K harmonic segments from 1800 harmonies, with 16% corresponding to the same pattern families, 53% sharing similarities with other segments, and 32% being unique.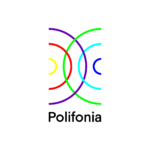 Roman Chord Ontology
The Roman Chord Ontology
Team: Jacopo de Berardinis, Andrea Poltronieri, Valentina Presutti, Albert Merono-Penuela
The roman-chord-ontology is an ontology for representing annotated chords in the Roman Numeral format. More specifically, the ontology represents a Roman Numeral chord and its constituent elements, such as the degrees that make up the chord, the root note, the quality of the chord and its basic function.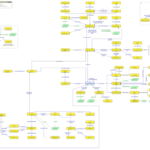 Music Meta ontology
An ontology to describe music metadata
Team: Valentina Anita Carriero, Jacopo de Berardinis, Andrea Poltronieri, Valentina Presutti, Albert Merono-Penuela
Music Meta is a rich and flexible semantic model to describe music metadata related to artists, compositions, performances, recordings, and links.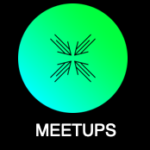 MEETUPS Ontology
The MEETUPS Ontology module for MEETUPS PILOT
Team: Alba Morales Tirado, Enrico Daga, Jason Carvalho, Paul Mulholalnd
The ontology module MEETUPS, which is part of the Polifonia Ontology Network, represents concepts and relationships describing encounters between people in the musical world in Europe from c. 1800 to c. 1945. Typically, historical meetups, which are the main subject of this module, are described by means of four main components: (i) the people involved in the meetup, for instance, the person that is the subject of interest and the people interacting in the event, (ii) the place where the encounter took place (e.g., city, country, venue), the type of event, the reason (e.g., music making, personal life, business, among others) and the date when it took place.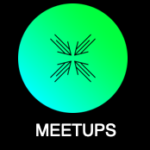 MEETUPS KG
The MEETUPS knowledge graph contains data about historical encounters of people in the musical world in Europe from c. 1800 to c. 1945. All the data is extracted from artists' biographies, mainly from open-access digital sources such as Wikipedia artists' web pages. A total of 33,309 biographies were collected for knowledge extraction and construction of the KG. Currently, the KG contains data on the data extraction of 1000 biographies in the next deliverable. The KG will include data on the total number of biographies collected.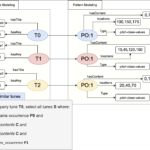 Patterns Knowledge Graph
Music analysis enhances our understanding of the music and facilitates gaining more insights into the musical composition. Using FoNN tool, patterns were extracted and modelled based on pattern ontology, resulting in the creation of a vast knowledge graph. This allows for a more in-depth analysis of pitch-class-value patterns across various melodies.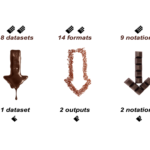 ChoCo Knowledge Graph
The Chord Corpus
Team: Valentina Presutti, Jacopo de Berardinis, Andrea Poltronieri, Albert Meroño-Peñuela
ChoCo is a large dataset for musical harmony knowledge graphs. The corpus integrates more than 20,000 human-made, high-quality harmonic annotations from 18 highly heterogeneous chord datasets. The annotations are rich in provenance data (e.g. metadata of the annotated work, authors of annotations, identifiers, etc.) and refer to both symbolic music notation and audio recordings. By leveraging the Polifonia Ontology Network, ChoCo enriches, extends, and standardises these annotations under the JAMS definition – to provide fine-grained semantic descriptions of chords, opportunities for chord interoperability, and 3,000+ links to external datasets.
Related content
Dataset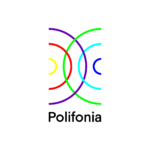 Roman Chord APIs
APIs for the Roman Chord Knowledge Ontology
Team: Jacopo de Berardinis, Andrea Poltronieri, Valentina Presutti, Albert Merono-Penuela
The Roman Chord APIs serve as a powerful tool for creating Knowledge Graphs of chords that are notated using Roman Numeral Notation. This is achieved by leveraging the Roman Chord Ontology, which provides a standardized set of labels for representing these chords. Through the use of these APIs, users can easily generate detailed and informative Knowledge Graphs that can be utilized for a wide range of purposes.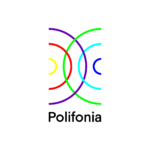 Polifonia Lexicon
A multilingual lexicon about music.
Team: Rocco Tripodi, Eleonora Marzi, Ana Pano Alaman, Monica Turci, Valeria Zotti, Angelo Pompilio, Giovanna Casali
The Polifonia lexicon is a specialized lexicon on music in 6 languages : Italian, French, English, Spanish, German and Dutch. The lexicon is constructed through a semi-automatic method, starting with automatic extraction from WordNet and BabelNet and enriched with the manual work of linguists, musicologists and students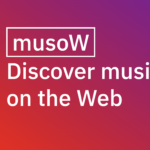 musoW
musoW is a catalogue of musical resources available on the web realized with the idea to support teachers in music education, creative industries, historians, and musicologists in finding what they need.
Related content