The Polifonia 'Bells' pilot team in Agnone to visit the oldest bell foundry in Italy
Elena Musumeci and Chiara Veninata visited the 1000 years old Marinelli bell foundry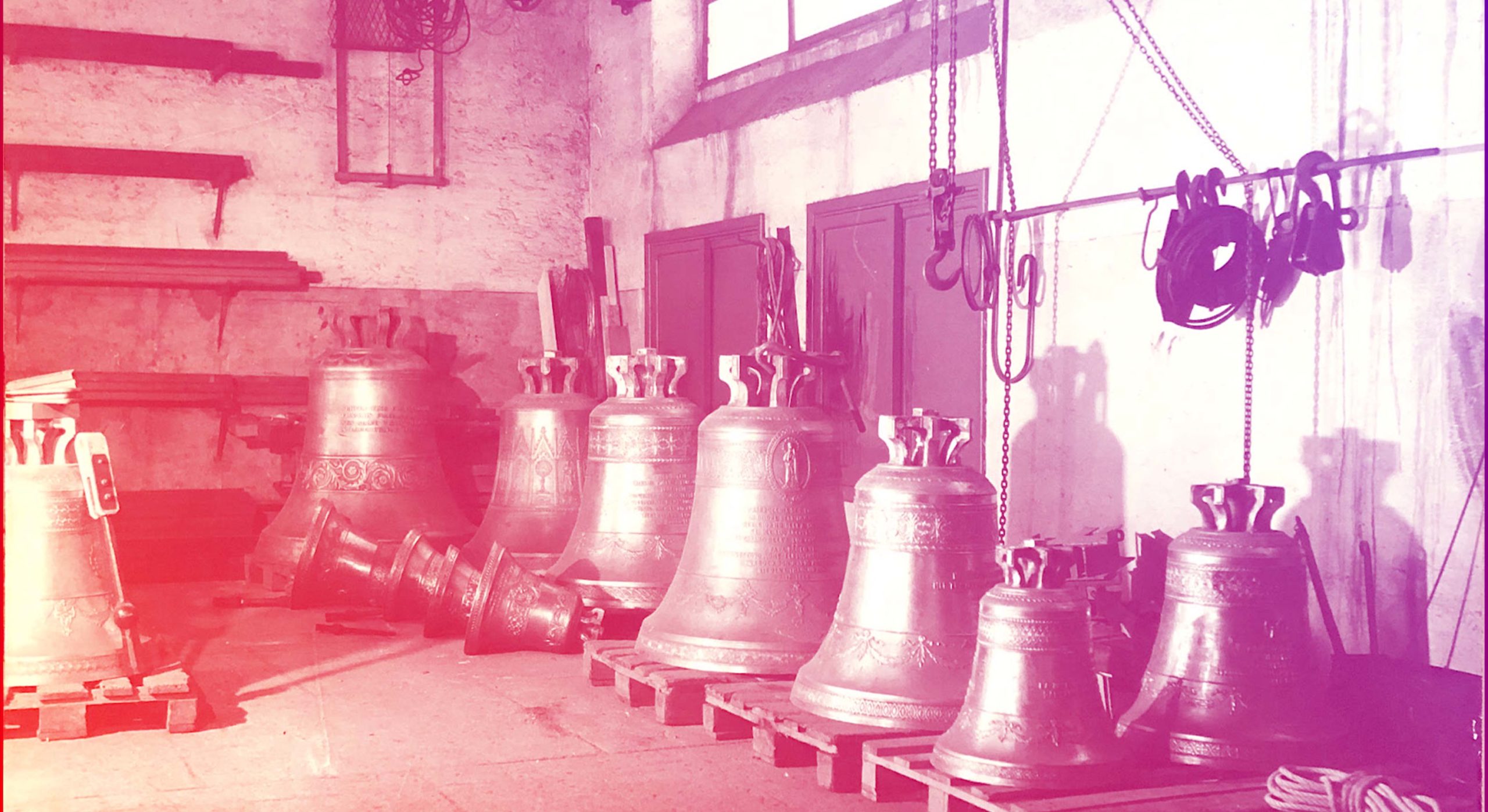 30 December 2021
The village of  Agnone is a small Italian town in  Molise also known as "The city of bells". Here, in about 1339, the Marinelli Bells – Pontifical Bell Foundry Campane Marinelli – Pontificia Fonderia di Campane- was founded, and it is still active. The Marinelli family is one of the oldest family businesses in Italy.
The centenary of Pasquale Marinelli's birthday was celebrated on November 27th 2021. Pasquale was the founder of the bell museum that stands today next to the foundry which has been active for almost a thousand years. The bell factory has the same artisanal production methods that were used in the Middle Ages and is very proud of this tradition. The foundry typically produces up to 50 bells a year and currently employs around 12 people.
Elena Musumeci and Chiara Veninata, members of the Polifonia pilot 'Bells' affiliated with the Italian Ministry of Culture, attended the presentation of Gioconda Marinelli's book A Fine Man covering the fascinating history of Campane Marinelli, Italy's oldest bell foundry (Un Uomo Dabbene by Marlin press, 2021). The researchers also visited the extraordinary museum and foundry to collect relevant materials for the 'Bells' pilot.
—
Image credits Elena Musumeci and Chiara Veninata