Save the musical heritage you love
Do you have a resource that you love that you would like to see again in ten years? Easy, add it to musoW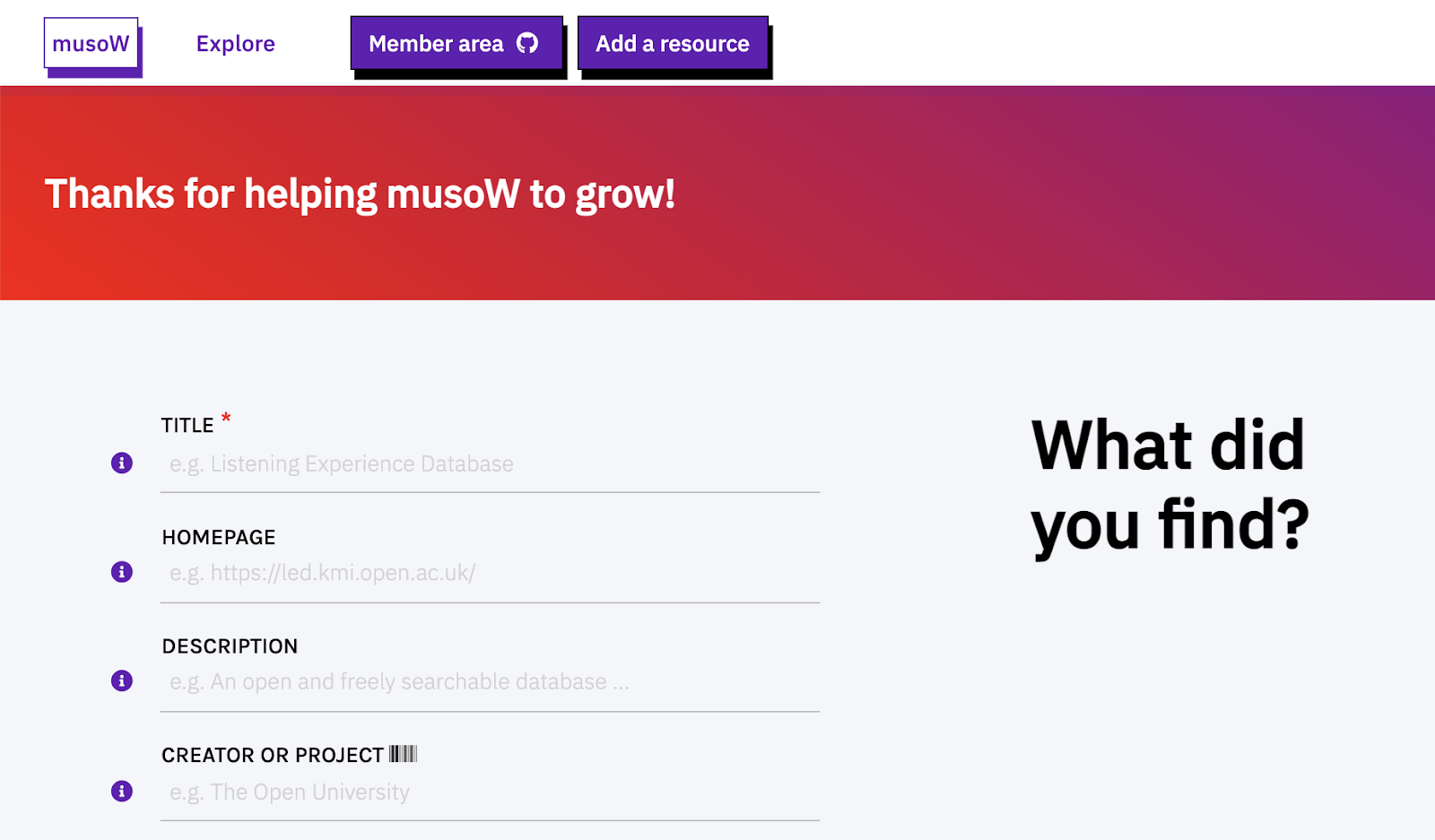 20 December 2021
musoW is a collaborative project to catalogue music data sources on the Web (e.g. digital libraries, datasets, and tools). Its goal is to make data discovery easier for music scholars, teachers, and music lovers. Started in 2017, the project has now a brand-new home, where contributions from passionate musicians, scholars, and developers are easy to include!
Every day Polifonia members actively include new resources (~100 new entries in the last month), as well as external scholars, sending us requests to update older records [1] or to create new content to support other professionals, e.g. journalists. A few awesome supporters are sending us suggestions of resources to be catalogued [2], and we are actively working on it.
In the next months we will develop tools that leverage AI to continuously update the catalogue – adding information to existing records, recommending new resources to be included – and we will offer new discovery tools for exploring the landscape of musical heritage on the web.
Part of our mission is also to preserve musical heritage on the web, therefore any web resource described in musoW is sent to the Internet Archive Wayback machine [3] to preserve its existence in the long run.
Do you have a resource that you love that you would like to see again in ten years? Easy, add it to musoW! Click on "Add a resource" in the menu and tell us what you know about it!
[1] https://github.com/polifonia-project/registry-data/issues
[2] https://docs.google.com/document/d/1n6YzY38xxPs8Uz2dNxPQgSPQTWODBfxckLueVgcb-ds/edit?usp=sharing