Polifonia in the press: Interview with Carlo Birrozzi, director of ICCD-ICBSA
'From churches to public buildings: ICCD-ICBSA's research into sound begins with the bells in Italy' Carlo Birrozzi shares insights on Polifonia
9 June 2021
For International Archives Day celebrated on 9 June, we are happy to share a fascinating interview with Carlo Birrozzi, the director of the Central Institute for Cataloguing and Documentation (ICCD) and the Central Institute for Sound and Audiovisual Heritage (ICBSA). ICCD-ICBSA are partners of the Polifonia project under the Ministry of Culture in Italy (MiBACT) and hold a unique archival collection on Italian historical bells. Birrozzi shared his insights about the Polifonia project in the digital news platform AgCult (Italian item here). Below is a translated English excerpt of the very interesting interview:
'We realized how important sound is in cities and the countryside. This is why we decided to start this research on the sound of the bells that have characterised our life for centuries. For example, we will focus on the bells of public life – the bell towers of public buildings – but also the sound of church bells. This research is very important, it is an extremely complex and poorly known topic, and we are beginning to address it by trying to systematise the approach with an extensive bibliographic research. We called several specialists to participate to this project, from ethnomusicologists to object specialists for bells, art historians who researched the evolution of the bell in time, as well as anthropologists who study how the bell is rung, from the time when clocks were invented to the time marked by the hours of the sacred. The objective of the research is to somehow recover the ways in which the bell has marked people's lives. I think of rivalry between cities or warning in cases of danger. We are starting to do the first technical meetings to identify the ways in which to plan the activity of recording bell sounds. We chose to start from the Ligurian coast, go down to Emilia Romagna and go up to the mouth del Po. In the Po Valley where there was fog for a long time, for example, the sound message helped people to orient themselves. Then, we realised that it is also possible to identify the period of construction of the bell on the basis of the tones it produces. We also did some research to understand what materials have been used to make the bells.'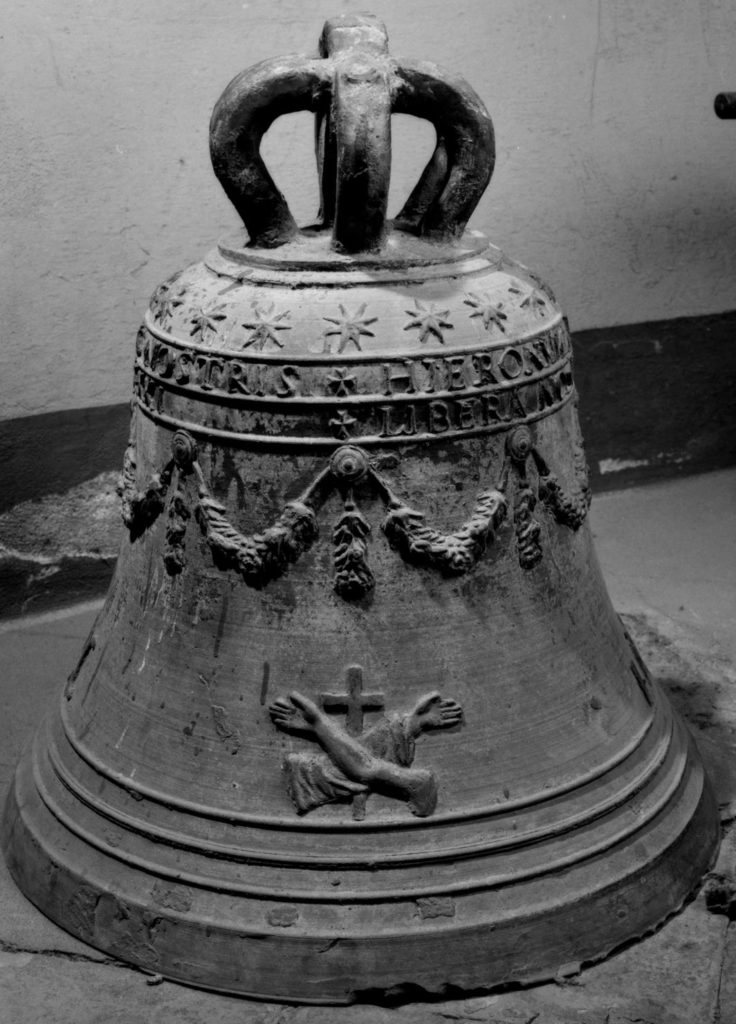 Image credits: Carlo Birrozzi.