Grant: DARIAH initiates 'Open Access Monograph Bursary' a new grant for Early Career Researchers in Digital Humanities
The DARIAH Open Access Monograph Bursary sets new publication opportunities for early career researchers in Digital Humanities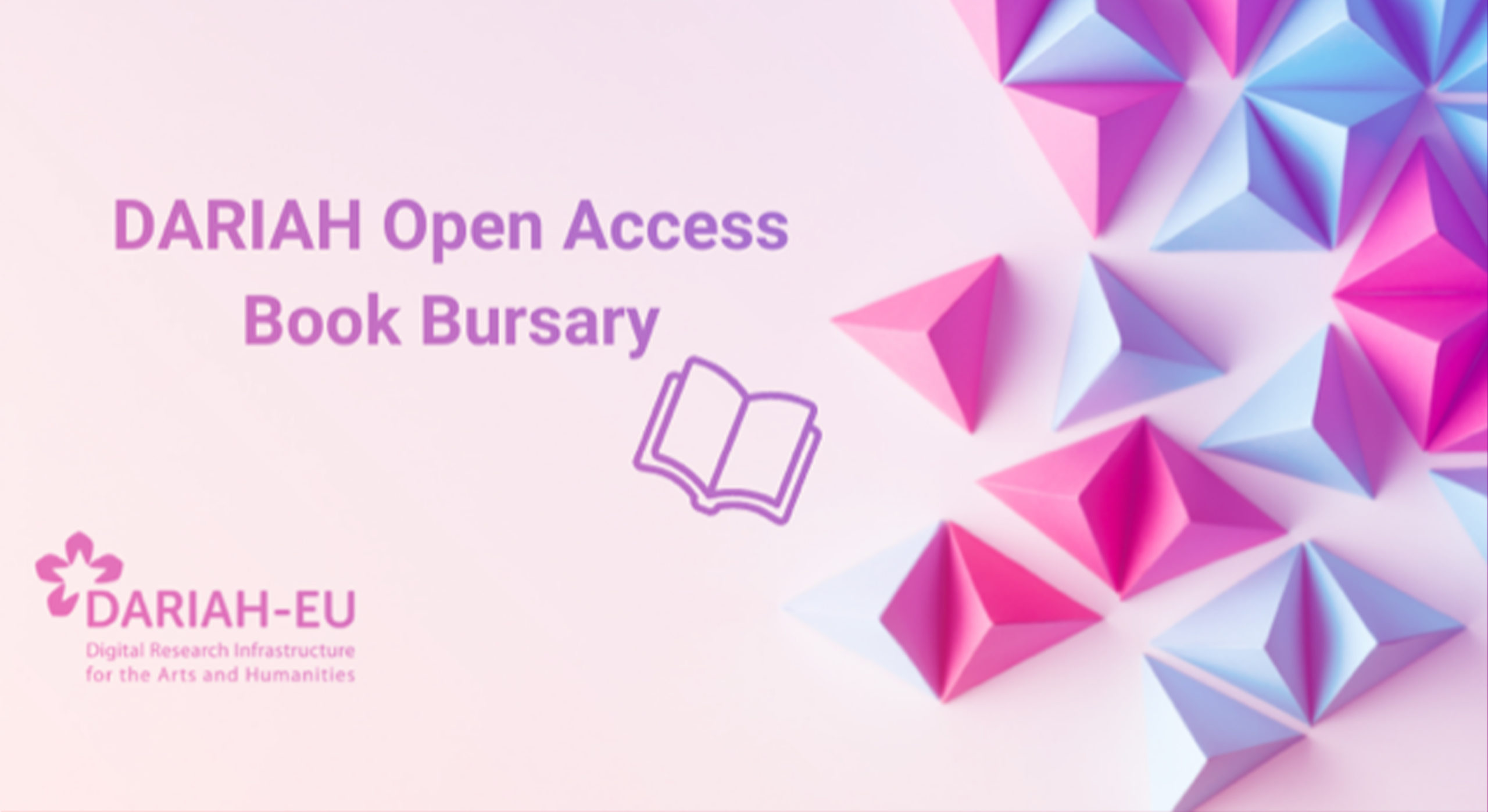 4 June 2021
Digital Research Infrastructure for the Arts and Humanities (DARIAH-EU) launched a new Open Access Book Bursary which will be awarded for the publication of first monographs in the Digital Humanities. The bursary will offer financial support for the Open Access publication of one monograph (or other long form of scholarship) per year.
Through this new initiative, DARIAH-EU continues to strengthen the open research culture in the arts and humanities. The new funding opportunity aims to support early career researchers, who are usually less privileged in institutional Open Access grants, to openly disseminate their first monographs in book series in their specific field. You can find more information on this exciting initiative here.
Image credits: DARIAH-EU.